Whiteboard Animation
The whiteboard animation will help retain the obtained Japanese knowledge in the learner's long-term memory.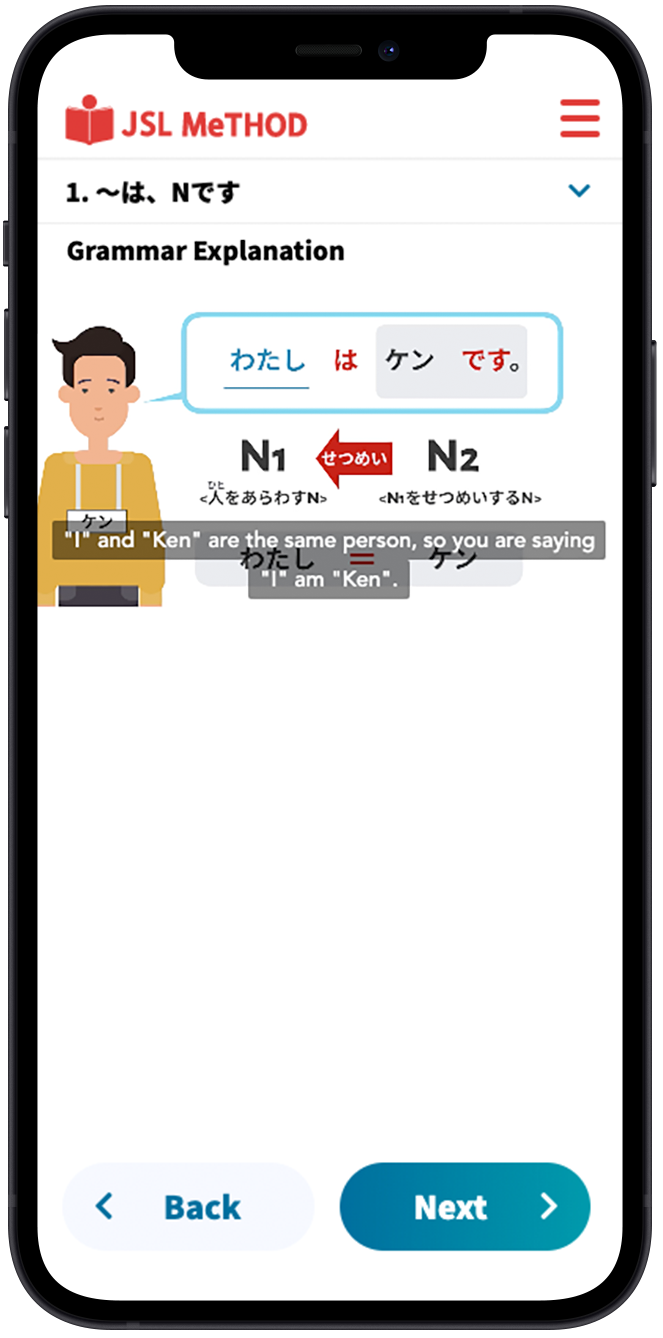 Grammar Quiz
Practice JLPT based quizzes to measure your comprehension level and enhance your understanding of the sessions.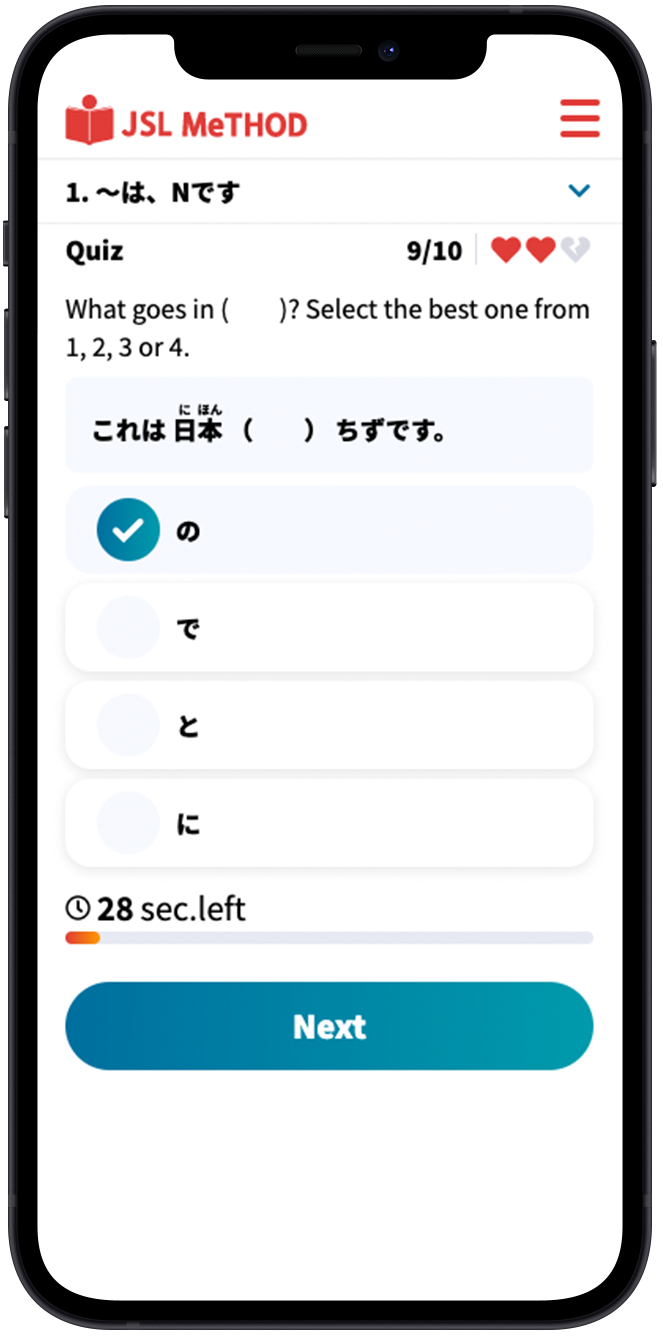 Engaging Story
Learn how these grammar patterns are used in real-life conversations by watching the original manga stories.